Welcome to brianbridge.net's café bridge pages. Here you can find information about café bridge, as well as a schedule of of café bridge drives and bridge rallies happening around London, the south-east of England, and further afield.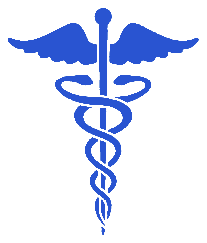 UPDATE ‐ We anticipate that domestic cafe bridge events will be able to go ahead from summer 2021.
Players should be aware that cafe bridge events are still at risk of cancellation. We will reflect cancellations in the schedule below as soon as we can. Please check back to keep track of the status of any event which is of interest to you.
What is Café Bridge?
A typical café bridge event is a duplicate pairs bridge game set up over multiple cafés and restaurants. Pairs move to a new venue after each round, guided by a movement card or roadbook, while board sets remain on their starting tables throughout. The registration fee typically covers vouchers which are valid for refreshments at the venues, either for a single lunch or for a drink at each stop, depending on the style of event.
Café bridge has a social component, whether by raising money for a good cause, attracting sponsorship for bridge from regional institutions, or gaining custom for local businesses. Café drives also help make bridge visible to the wider public, thereby encouraging more people to consider taking it up.
Café bridge schedule
This is a list of upcoming café bridge events which I have become aware of. I am involved in some of them as an organizer, scorer or participant. If you are organizing a café bridge event, I would be delighted to list it here; feel free to pass on the information.
If you would like to receive occasional cafe bridge event email updates, please E-mail me (Victor Lesk) at brianplaysbridge@gmail.com.
29 October 2021 (Fri)
Plockton Cafe Bridge Day
Now accepting bookings
9 December 2021 (Thu)
Molesey Winter Cafe Bridge in aid of Momentum Children's Charity
This event is not yet open for booking
How should I or my club go about organizing a café bridge drive?
Please visit my resource page here.
---