♣♦♥♠♣♦♥♠♣♦♥♠♣♦♥♠♣♦♥♠♣♦♥♠♣♦♥♠♣♦♥♠♣♦♥♠♣♦♥♠♣♦♥♠♣♦♥♠♣♦♥♠
CROUCH END CAFÉ BRIDGE
♣♦♥♠♣♦♥♠♣♦♥♠♣♦♥♠♣♦♥♠♣♦♥♠♣♦♥♠♣♦♥♠♣♦♥♠♣♦♥♠♣♦♥♠♣♦♥♠♣♦♥♠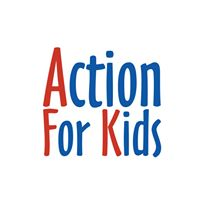 Wednesday 16th May 2018
In support of Action For Kids
♣♦♥♠♣♦♥♠♣♦♥♠♣♦♥♠♣♦♥♠♣♦♥♠♣♦♥♠♣♦♥♠♣♦♥♠♣♦♥♠♣♦♥♠♣♦♥♠♣♦♥♠
---
The third Crouch End Café Bridge will take place on Wednesday 16th May. The sun always shines on Café Bridge, and it is impossible not to have a good time, in the company of London's friendliest bridge players.
Check-in opens from 11:00 am, at the PictureHouse, 165 Tottenham Lane, N8 9BY, for an 12:00 start to play. Players are issued with a movement card, and a voucher for lunch to be redeemed at their lunchtime venue. Five rounds are played, each in a different participating pub or restaurant. The complete circuit is about one mile. Play is scheduled to finish at about 5:00 pm, with the final presentation at about 5.30 pm, back at the PictureHouse.
Bus routes 41, 91, W5 and W7 will bring you to Crouch End.
Players enter scores electronically on their smartphones using the BriAn app-based scoring system. This allows us to announce a result very soon after the last board is played. If you have not come across BriAn before, you can find out more here.
Thanks to the goodwill of our host venues, we are able to offer the event at a price of £27.50 per player. You can sign up using our electronic card payment form, or print out a booking form and send it to the organizers by post along with a cheque or alongside a BACS payment.
Please use the appropriate link below: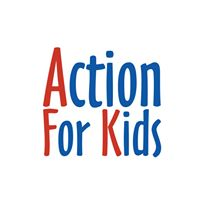 All monies received, after paying expenses, will be donated to Action for Kids (reg. charity no. 1068841), a local charity dedicated to helping disabled children and young people have the chance to live the lives they choose:
http://www.actionforkids.org

Bridge consultants: Victor Lesk; Ned Paul.

Please contact us with any questions about the event. We look forward to welcoming you on 16th May.

♣♦♥♠♣♦♥♠♣♦♥♠♣♦♥♠♣♦♥♠♣♦♥♠♣♦♥♠♣♦♥♠♣♦♥♠♣♦♥♠♣♦♥♠♣♦♥♠♣♦♥♠

Crouch End Bridge Club — Back to main café bridge page